关于Keren Kopal
和我们一起,来了解Keren Kopal!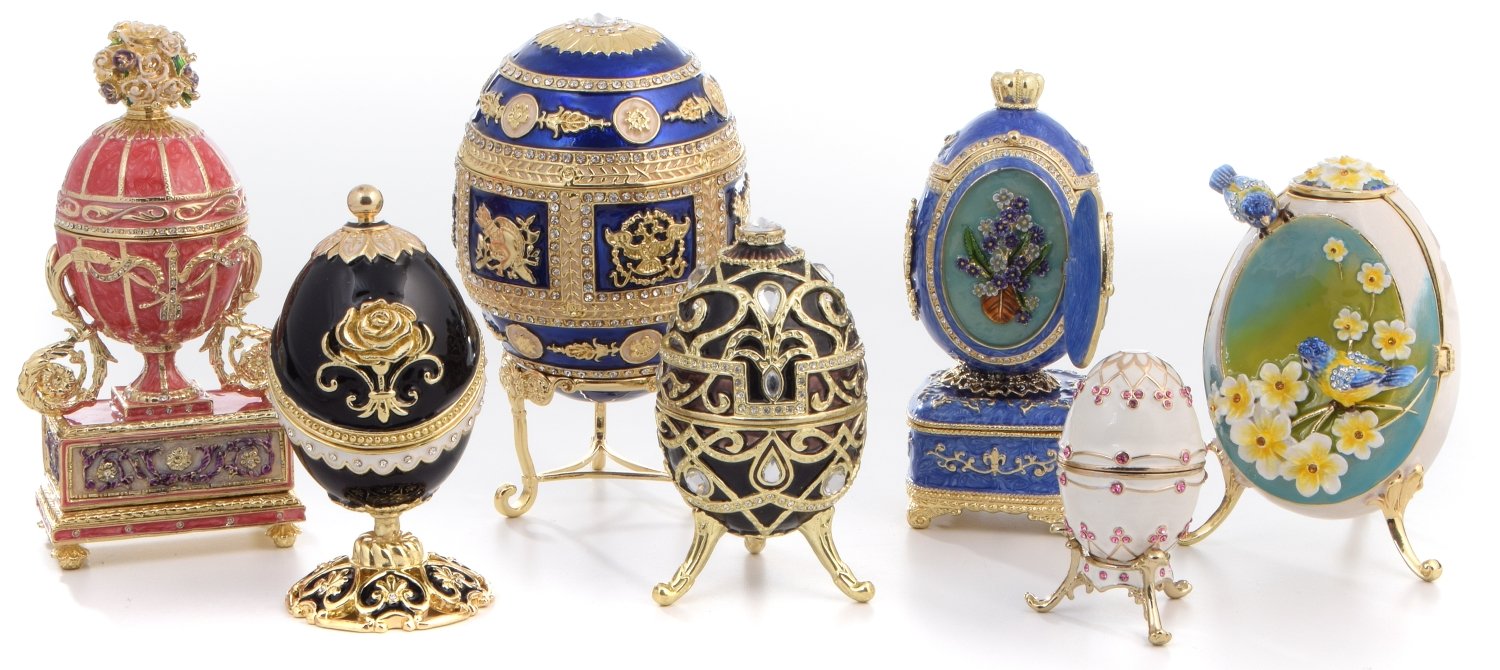 As an art and antique collector, Keren has traveled the world, following her passion for aesthetics and beauty. During one of her visits to Moscow, she discovered the fabulous work of Peter Carl Faberge and inspired by it, began working on her own unique sculpture collection.
All of Keren's designs are original creations of the "Keren Kopal Collection" and are Limited Edition. Each item is crafted with care, painted by hand in a special technique and plated with 24K gold or 925 sterling silver. The gems decorating Keren's pieces are Austrian and Swarovski crystals. Each piece is signed by the designer as a guarantee of authenticity and carefully packed in custom-made boxes.
---
Keren is a successful art curator, collecting and trading artl sculptures from all over the world. She was especially fond of Japanese clown figurines, Russian-Easter- Egg art and tiny trinket boxes, and decided to follow her dream and make this type of art accessible to those who share her passion. She decided to open a shop specializing in egg shaped trinkets inspired by Fabergé, animal figurines hand painted in enamel and embedded with crystals, and tiny wind-up carousels.
The result is the embodiment of everything she values - fine craftsmanship, superb materials and gifts that hold sentimental value and cherish memories.
---

KEREN KOPAL STORY
I have admired Peter Carl Fabergé's work of art for as long as I remember. His absolute dedication to perfection and breathtaking craftsmanship is an inspiration to my own work. In my shop you will find Faberge-style trinket boxes, decorative music boxes, eggs, animals and other accessories for art lovers. My designs are all original creations and are made in limited series; each piece is painted by hand in a unique method that combines a distinctive enamel technique inlaid with Austrian and Swarovski crystals.
Each crystal is handpicked and artfully beset on each item. Every piece has my signature on a metal plate, as a guarantee of its authenticity. I sincerely hope you will find the perfect gift for you or for your loved ones in my shop.